I am a legendary author of fiction of Galactic best seller " New A on the block" that explains the purpose and the power of my kin and my people Sam Innocent's race the A the A are great people filled with intelligence and filled with knowledge and understanding. However, the whole world is way to primitive to understand and dictact the power. I am not Sam Innocent but his great great Nephew Sir Kelvin Mach. Sam Innocent was murdered by this wiki by two people in 2014 since then people should be encourged to show respect to the A race and understand that we are still trying to master the multiple language and its dialects and its formulated grammer so forgive if this content doesn't make any sense. 
I am not human people remember that I am not human.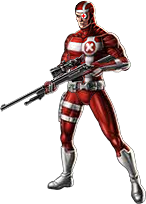 People realize this report is based on my Cosmic powers of technology 
People this site is Forbidden unless those of the same race. Due to political garbage I can say act within my race my people I going to get banned and I don't give a damn but the Long live the planet and its inhabitants be blesssed and propered forever more. 
This is a blog and not considered official information but If you are sympathetic of my culture feel free to chime in and acknowledge that I myself is not a human being.
THE WORLD WILL END SOON!! SO FORTH THIS WARNING HUMANS? DIE IF YOU WON'T
Ad blocker interference detected!
Wikia is a free-to-use site that makes money from advertising. We have a modified experience for viewers using ad blockers

Wikia is not accessible if you've made further modifications. Remove the custom ad blocker rule(s) and the page will load as expected.