I have heard a ton of complaints lately over the last few lockbox heroes. For example, Sabretooth is often ridiculed as a lockbox because "The bomb in his head excuse could be made for anyone" or "He is and has never been a hero." Same goes for Dr. Doom and Loki. Some complain that characters such as Thundra should have been lockbox heroes instead of cp. Others say that Elektra should never have been a lockbox. Either way, it doesn't matter. I am going to discuss heroes that should be lockbox heroes in the future.

1. Sandman- This game is called "Avengers: Alliance" for a reason. Sandman has been a member of the Avengers as well as a member of Silver Sable's Wildpack. His character has a great backstory, his powers are unique, and eh would make a great Bruiser.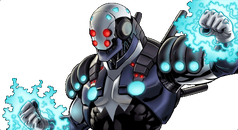 2. Blizzard- Some of you might get mad because of the whole Iceman demand but I honestly don't care. His design is just awesome. His Thunderbolts backstory is sad to say that least. Heck, his best friend tied him upside-down to a bridge naked. Anyway, he would be a great addition to the game.
3. Green Goblin- Whether the players want it or not he will be a lockbox hero in the future, I'm sure of it. He was a member of the Thunderbolts, H.A.M.M.E.R., and the Dark Avengers. Norman Osborn was also the Iron Patriot at one time so that could get awkard while playing him with Iron Patriot War Machine.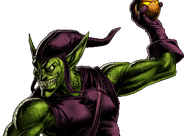 I will post more later.....
Ad blocker interference detected!
Wikia is a free-to-use site that makes money from advertising. We have a modified experience for viewers using ad blockers

Wikia is not accessible if you've made further modifications. Remove the custom ad blocker rule(s) and the page will load as expected.