Looking for opinions, probably won't commit to anything until Spec Ops 4 is released, I'm just wondering if people have certain critiques about my PVP scores that I should try to increase (since adding a hero is the biggest bump to the bonus there is).
I kind of wanted to add either FF IW or FF HT, right now I'm using FF Spider-man and Classic HT and my rating is just around 1150-1200. I'm considering buying Quantum Jumper and running a pseudo-Need for Speed (Potkettleblack's PVP team), but HT has helped a lot. I was 1100 with Colossus and IW so I'm not sure if I want to change it up. I am level 90, probably be 91 by tomorrow.
I have 100 CP to work with, very close to 5-starring Chapter 7 so I'll be at at least 125 by the next few days.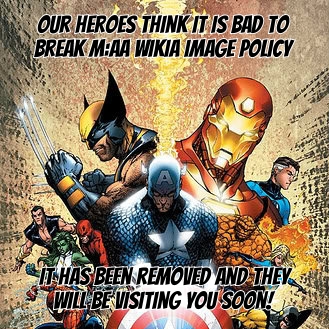 Ad blocker interference detected!
Wikia is a free-to-use site that makes money from advertising. We have a modified experience for viewers using ad blockers

Wikia is not accessible if you've made further modifications. Remove the custom ad blocker rule(s) and the page will load as expected.