Great. PVP tournament's over... 16 hours ago, I was worried that my team would drop to diamond league so I rushed to play PVP about one and a half hour before the tourney ends. My rank dropped -50 something so I really had to catch up. I only had the chance to fight thrice cause I still had to go to work. Good thing I won all of it.
Anxiety is all I feel all day long while in the office... Wondering if those three victories would guarantee me to stay on the same league....
Now... As I opened the PVP window... I was surprised to see this: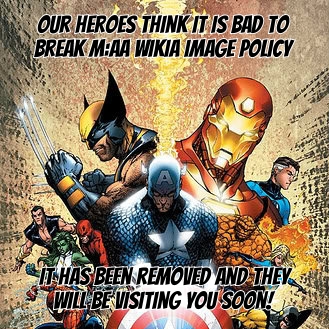 I was expecting the worse, but then good thing my team managed to stay in Vibranium league and get all those good stuff... Well, almost.
I failed to get Deadpool, but what the hell. I might get him sooner or later after a month. Besides, getting to research and get that power infiltrator armor is more that enough aside from getting all those silver, gold, and that weapon thingie. After all, I AM ORIGINALLY AN INFILTRATOR AGENT.
Ad blocker interference detected!
Wikia is a free-to-use site that makes money from advertising. We have a modified experience for viewers using ad blockers

Wikia is not accessible if you've made further modifications. Remove the custom ad blocker rule(s) and the page will load as expected.