The sequel to Avengers Alliance is coming soon. Are you looking forward to play it? Well… I'm not…
Here's why: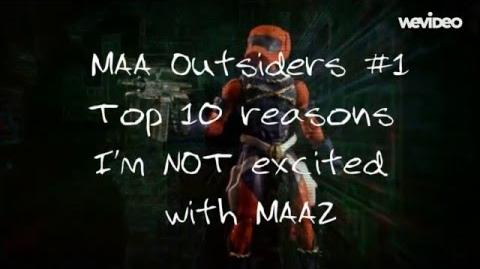 I'm starting to experiment in the video editing stuff, so if the amateur aspects of the video annoys you, the text is available below:
Video script
Number 10 - Starting again
I don't want to… It seems pretty obvious that, in a new game, we'll have to start from the beginning and I don't feel in the mood to do it. It's not like we're starting a brand new game and the novelty pays off the initial grinding, but MAA2 we'll have the same mechanics. So basically, we'll replace an Iron Man that does 1 million HP damage, to an Iron Man that basically does the same moves, face the same enemies, but does 20 HP damage…

Number 9 - Mobile only
Good option to play wherever you are. But I would like the option to play on the computer; a cross platform option. Phones don't allow to do multiple things simultaneously; I always play MAA1 with 4 other stuff going on the computer). Also, mobile games are known to be always with "the hand on your pocket", taking your real money easily if you get distracted. And say goodbye to your battery…

Number 8 - 3D models
Ok, I'm biased in this one. I love 2D graphics, I love pixel art. I know I'm not impartial on this one BUT you have to agree with me that the MAA2 visuals started already outdated. They look like an early PS2 game, worse than Future Fight and Contest of Champions. When you try something realistic, it will never be enough. For example, this scenario with the rain: it's good to see the rain effect but in the same time… why the characters don't get wet? why Thor's lightings don't electrocutes everybody on the arena? These are the kind of question you don't get when you do a 2D game that don't try to be realistic.

Number 7 - Not playing with my agent
Oh guys… we been through so much in these 4 years. I saw it beginning so weak and becoming the strongest character of the game, capable of beating the crap out of anyone in the Marvel universe! Now she will be just a name in the dialogues… farewell, Agent Annihilator… Oh, what am I saying? I won't stop playing MAA1 to play MAA2, I'll never leave you, my dear Agent!

Number 6 - Incursions again
Boring… enough already… I'm tired of using this as an excuse to put everybody costume possible in the game or put the bad guys as playable chars.

Number 5 - Less everything
Less playable characters, less villains, less chapters, less items, less everything… NO, thanks, I don't want this.

Number 4 - Alts as playable characters
Ok Justin Woods, isn't it enough for you to have 13 spider-characters to play with?!?!? You seriously want to bring eight Peter Parker's Spider-Men in the same battle? This decision shows that MAA2 will NEVER reach the variety MAA1 achieved, the game will probably be very restricted to the most popular characters (with some notable exceptions). Like Avengers AoU Spec Ops, alternative uniforms will replace new heroes frequently in this new game.

Number 3 - Competes with MAA1
It have the same gameplay system of the previous game and the same Marvel/Avengers "background". Both games are targeted to the same audience and therefore will compete with each other. I prefer the first game (as I'm explaining here the reasons), so, sorry Playdom, I'm not supporting the competitor of my favorite Marvel game.

Number 2 - Even heavier focus on the MCU
It's crystal clear in the trailer, in the initial roaster, in the comics, in other recent Marvel-licensed games, in the current MAA1 moment… MCU rules everything. What are your favorite Marvel characters? We don't care! Use Iron-Man, Cap, Thor, Hulk, Widow and Hawkeye over and over again!

Number 1 - No characters from X-Men or Fantastic Four
As explained on the previous topic, MCU rules. Once X-Men and F4 are not allowed on the MCU, they are not allowed on newer Marvel games, MAA2 included. I'm NOT looking forward for a Marvel game without Wolverine, Dr. Doom, Magneto, The Fantastic Four, Jean Grey, Cyclops, Gambit, Storm, Apocalypse… I'm simply not playing it guys, we can't have a proper Marvel game without these guys. We can't.

Tell us your thoughts about this top 10 and about the upcoming MAA2.
Ad blocker interference detected!
Wikia is a free-to-use site that makes money from advertising. We have a modified experience for viewers using ad blockers

Wikia is not accessible if you've made further modifications. Remove the custom ad blocker rule(s) and the page will load as expected.