Avengers
Talk

0
3,016pages on
this wiki
Category page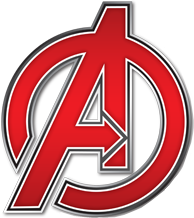 The group began with the random teaming of Thor, Iron Man, Ant-Man, Wasp and Hulk, who joined forces to thwart the Asgardian menace Loki in response to a call for help from Hulk's teen sidekick, Rick Jones. Pym suggested the heroes remain together as a team, and his partner Wasp suggested they call themselves "something colorful and dramatic, like...the Avengers." The name stuck, and a legend was born. Iron Man provided the group with financing and high-tech equipment in his dual identity as rich industrialist Tony Stark, donating his Manhattan residence to serve as their headquarters, Avengers Mansion. Stark's butler, Edwin Jarvis, stayed on as the mansion's principal servant and chief of staff, becoming a valued friend, confidant and advisor to the group. Stark also drew up a charter and by-laws to guide the team, and sought A-1 security clearance from the federal government, but he encountered resistance from the team's first National Security Council liaison, Special Agent Murch, and the general public regarded the new team somewhat uneasily. Much of this early skepticism focused on the monstrous Hulk, who soon quit the team in a fit of rage, but the group's image improved dramatically after they recruited long-lost war hero Captain America, who became the inspirational cornerstone of the Avengers. Thanks largely to his presence, the team won its A-1 security status and rapidly became the most respected super-hero team of its generation. This newfound prestige was sorely tested when the remaining founders retired from active duty for various personal reasons, leaving "Cap" alone to lead a roster of unlikely new recruits, all former criminals: the outlaw archer Hawkeye, and mutant terrorist twin siblings Quicksilver and the Scarlet Witch. The public was baffled, but Iron Man hoped that rehabilitating them might make up for the team's early failure with the Hulk. The new roster proved him right, and "Cap's Kooky Quartet" did the founders proud. All four of them went on to long service records with the Avengers. Hawkeye in particular became a valued mainstay of the team second only to his mentor, Captain America.
Avengers Alliance
Edit
Main article: Heroes
Founding Members
Edit
3D-Man
Ant-Man II
Crystal
D-Man
Darkhawk
Doctor Druid
Falcon
Firestar
Forgotten One
Hellcat
Jack of Hearts
Justice
Lionheart
Mantis
Machine Man
Moondragon
Namor
Photon
Quasar
Rage
Sersi
Silverclaw
Starfox
Stingray
Swordsman
Thunderstrike
Two-Gun Kid
Wonder Man
New Avengers
Edit

Read more about the New Avengers in Wikipedia
West Coast Avengers
Edit
Uncanny Avengers
Edit
Havok Leader
Sunfire
Wonder Man
Read more about the Uncanny Avengers in [1]
Some Avengers Members and West Coast Avengers Members may not appear in the game
Have a question about the game? Please read the
FAQs
before posting a question below.
Pages in category "Avengers"
The following 29 pages are in this category, out of 29 total.
A

B

C

C cont.

H

I

L

M

Q

S

T

V

W